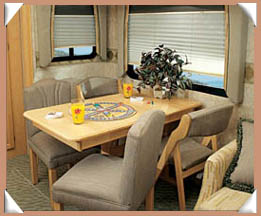 Custom Wood Products, Inc. has been proudly serving the RV Industry since 1989. We offer a wide range of hardwood furniture designed specifically for the RV Market. Choose from one of our many standard designs, or work with our talented design team to create something new.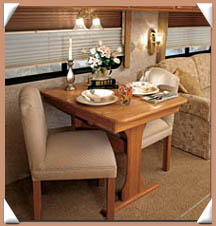 As a long time supplier in the industry, we know the importance of on-time deliveries. Our skilled workforce takes pride in making sure your orders are completed "On Time, Every Time."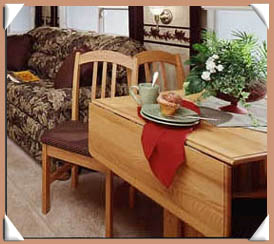 With our in-house woodshop, finishing, and upholstery departments, we have control over the entire manufacturing process. This enables us to provide the highest quality and craftsmanship to our customers.









Click Here To Visit Our Online Store
Stop by or give us a call today.
Our friendly staff will be happy to answer any questions you may have.
Phone: (574) 522-3300
Fax: (574) 522-3303